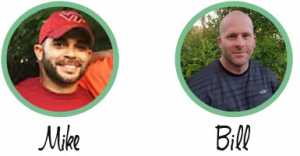 5 Great Ways You Can Start Earning Money from YouTube
I'm sure you have probably heard the stories about people making money from YouTube and was wondering how you can start earning money from your own YouTube channel.
At the first it may sound unrealistic, but after you give YouTube a try, you will be surprised by the result you will get.
Below are the best and the most proven methods to start earning money from YouTube.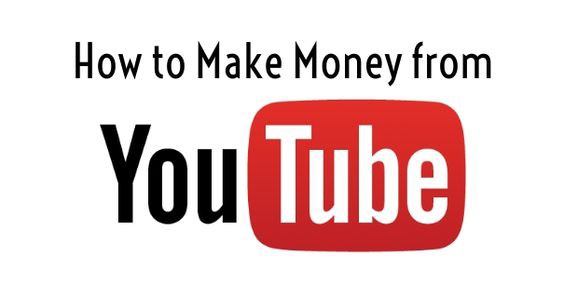 Monetize your videos with the YouTube partner program

After you have created several videos on YouTube of whatever length, join the YouTube Partner Program.
This means that you will be allowing YouTube to place ads to your videos. By doing so, you will acknowledge that there are no copyrighted materials in your videos.
This process just takes a few minutes to set things up. YouTube will select ads to be shown on all your videos and then you will be setup to start earning money from your YouTube videos.
Make videos, Start Today, any videos.

You need to realize that, by just setting the monetization up, money will not start flowing quickly. You will have to make as many videos as possible.
The cool thing about it, is that it can be any video.
You can make a one minute video that has some humor in it, you can be talking about anything, just upload it. With time, you will start receiving revenue from the videos you make.  The more videos you make the better.
Set annotations to link to iTunes
Once your YouTube account is monetized, you can enable annotations that will provide links to Google Play, iTunes, and other websites you are and affiliate to.
You can do this by just enabling the annotations and adding one to all your videos. This will instantly create traffic to sell your to people while they watch your videos.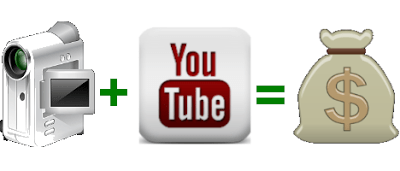 What You Need To Do Is Make Tutorial Videos Teaching People How To Do Things, Get Paid Teach People What You Know.
What you will start realizing is, that there are a lot of tutorials on YouTube. Whatever knowledge you know, you can create videos about it, you will be able to teach others how to do it, and make money from the videos you upload to your YouTube channel.
You could decide to make fashion videos where you post videos that contain the latest trends online.
Create videos that teach people how to start there own jewelry business, as well as videos teaching people how to garden better.  There are so many different types of videos that you can start making today.
The main thing is, you need to take action and start today.
What You Can Do Is Sell other people's products as an affiliate marketer.
You can easily start making commissions selling other peoples products as an affiliate marketer.
Thousands of companies will give you attractive deals to affiliate marketers who are willing to market their products or services.
Big companies like eBay and Amazon will pay you a good amount of money if you know how to market their products through your YouTube Channel.
You can also use your YouTube Channel with other great affiliate networks like, Commission Junction, ShareAsale.com, and ClickBank, the sky is the limit.
How to Make Money on YouTube!
Conclusion
The key here is to take action today 🙂
Stay turned for more great YouTube Tips. Please Leave your comments below.



"Hey It's Mike And Bill Here, We Really Think This Free YouTube Training Will Get You Off To A Great Start!"